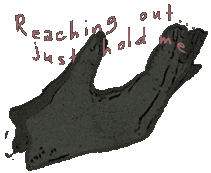 Journal - Music -Poetry - Inspirations -Sun- Sign my Slambook
Quote from John O'Donohue
"No one but you can sense the eternity
and depth concealed in our slitude.
This is one of the lonely things about
tndividuality. You arrive at a sense
of the eternal in you only through
confrunting and outpacing your fears.
The truly lonely element in lonliness
is fear. No one else has access to
the world you carry around within yourself-you
are its custodian and entrance.
No one else can see the world the way you see it.
No one else can feel your life
the way you feel it. Thus it is impossible to
ever compare two poeple because each
stands on such different ground.
When you compare yourself to others, you are
inviting envy into your consciousness;
it can be a dangerious and destructive
guest. This is always one of the greatest
tensions in an awakened or spritual life,
namely, to find the rhythm of its unique
language, perception, and belonging.
To remain faithful to your life requires
commitment and vision that must be constantly renewed."